王育民個人資料(英文)
Name:Wang, Ju-Ming
Position:Distinguished Professor
Group:Biomedical technology
Research Interests:Molecular inflammation,Molecular cancer, gene transcription and signal transduction
E-mail:yumingw@mail.ncku.edu.tw
Tel:+886-6-2757575#58226
Website:Website
Leb Website:
---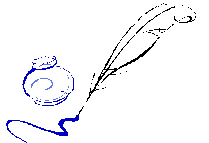 Education
| | | | | |
| --- | --- | --- | --- | --- |
| School | Department | Country | Degree | Period |
| National Defense Medical Center | Institute of Life Science | TW | Ph.D | 1995.08 ~ 1999.12 |
| National Taiwan Ocean University | Institute of Biotechnology | TW | M.S. | 1993.07 ~ 1995.07 |
| Fu-Jen Catholic University | Department of Biology | TW | B.S. | 1989.09 ~ 1993.06 |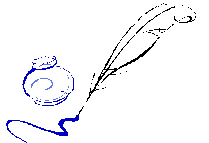 Experiences
| | | |
| --- | --- | --- |
| Institute | Position | Period |
| National Cheng Kung University | Distinguished Professor | 2016.08~now |
| Academic Affairs, NCKU | Associate Vice President | 2015.02~now |
| Center for Teaching and Learning Development, NCKU | Director | 2015.02~now |
| Yunlin Chiayi and Tainan Regional Teaching Resource Center, NCKU | Director | 2015.02~now |
| Institute of Bioinformatics and Biosignal Transduction, NCKU | Director | 2013.08~2017.07 |
| Department of Biotechnology and Bioindustry Sciences | Professor | 2016.08~now |
| Institute of Bioinformatics and Biosignal Transduction, NCKU | Professor | 2012.09~2017.07 |
| Institute of Pharmacology, NCKU | Adjunct Professor | 2012.09~now |
| Institute of Basic Medical Sciences, NCKU | Adjunct Professor | 2012.09~now |
| Institute of Bioinformatics and Biosignal Transduction, NCKU | Associate Professor | 2009.09~2012.08 |
| Institute of Bioinformatics, NCKU | Adjunct Assistant Professor | 2007.09~2010.08 |
| Institute of Biosignal Transduction, NCKU | Assistant Professor | 2006.09~2009.08 |
| MD Anderson Cancer Center, Houston, TX, USA | Visiting Research Scholar | 2018.06~2018.08 |
| Department of Pharmacology, Kyoto University, JP | Visiting Research Scholar | 2013.07~2013.09 |
| Department of Pharmacology, Kyoto University, JP | Visiting Research Scholar | 2012.07~2012.09 |
| Department of Biological Chemistry, UC Irvine, CA, USA | Visiting Research Scholar | 2011.07~2011.09 |
| Institute of Biological Chemistry, UC Irvine, USA | Postdoctoral | 2005.03~2006.08 |
| Institute of Pharmacology, NCKU | Research Assistant Professor | 2004.11~2005.02 |
| Institute of Pharmacology, NCKU, TW | Postdoctoral | 2003.02~2004.10 |
| Institute of Molecular Biology, Academia Sinica | Postdoctoral | 2000.01~2003.01 |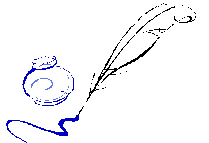 Research Interests:Inflammation biology, Cancer biology, Gene regulation, Signal Transduction and Translational research
Research background: My laboratory is mainly interested in the dissection of cell-cell communication details in cancer and inflammation-related diseases. Using our talents in gene regulation, intracellular and extracellular signal transmission, protein-protein interactions, system and molecular biology, we provide solutions and explanations for disease therapy and drug development, respectively.
Research topics (labs are currently focused on the following topics)
1. To investigate the role of the transcription factor CEBPD in the involvement of chronic inflammation-related diseases such as Alzheimer's disease, rheumatoid arthritis and atherosclerosis.
2. To explore the relationship between the transcription factor CEBPD and its downstream genes in connection with inflammation and cancer.
3. Interstitial cells and immune cells are involved in the functional roles of cell cancer and inflammation-related diseases.
4. Develop small molecules and protein drugs that use CEBPD and its downstream genes for the treatment of various types of inflammatory diseases (including cancer).
5. Using systems biology methods to analyze the possible functions of macrophages and specific genes involved in inflammatory diseases.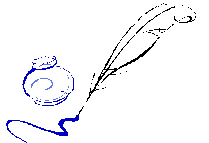 ResearchGate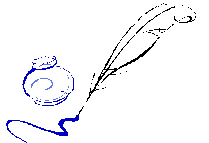 Honors
| | |
| --- | --- |
| Name of Award | Year of Award |
| First Prize of innovation and startup award in FITI | 2018 |
| Excellence in Research Award of College of Bioscience and Biotechnology, NCKU | 2018 |
| Excellence in Research Award of College of Bioscience and Biotechnology, NCKU | 2017 |
| Distinguished professor in NCKU | 2016 |
| Excellence in Research Award of College of Bioscience and Biotechnology | 2016 |
| Research funding award, Liver disease prevention and treatment research foundation, Taiwan | 2016 |
| The 12th National Innovation Award in the Academic Research Category (New light-induced circulating tumor cell microsystem chip and platform)(New light-induced circulating tumor cell microsystem chip and platform) | 2015 |
| The 12th National Innovation Award in the Academic Research Category (The peptides of a novel target inhibits progression of multiple cancers) | 2015 |
| Excellence in Research Award of College of Bioscience and Biotechnology, NCKU | 2015 |
| Achievement Award to recognize Three-times NHRI Research Grant Funding | 2014 |
| The 11th National Innovation Award in the Academic Research Category (Novel microwave biosensor chip for cancer early screening and postoperative diagnosis) | 2014 |
| Award for an outstanding achievement and presentation (Spandidos publications) | 2014 |
| Excellence in Research Award of College of Bioscience and Biotechnology, NCKU | 2014 |
| Professor Chen-Yuan Lee Memorial Award, The Pharmacological Society in Taiwan | 2013 |
| Excellence in Teaching Awards, NCKU | 2013 |
| Excellence in Research Award of College of Bioscience and Biotechnology, NCKU | 2013 |
| The Best in Research Award of College of Bioscience and Biotechnology, NCKU | 2012 |
| Excellence in Research Award of College of Bioscience and Biotechnology, NCKU | 2011 |
| Excellence in Research Award of College of Bioscience and Biotechnology, NCKU | 2010 |
| Ta-You Wu Memorial Award, NSC | 2010 |
| The Young Scientist Award, The Pharmacological Society in Taiwan | 2010 |
| Excellence in Teaching Awards, NCKU | 2010 |
| The Best in Research and Industry-University Cooperation Award of College of Bioscience and Biotechnology, NCKU | 2009 |
| Excellence in Research and Industry-University Cooperation Award of College of Bioscience and Biotechnology, NCKU | 2008 |
| Award of Excellent Paper in Basic Medicine, Cheng-Hsing Medical Foundation | 2007 |
| Excellence in Research and Industry-University Cooperation Award of College of Bioscience and Biotechnology, NCKU | 2007 |